Tuscan Sunflowers

Ceramic Tableware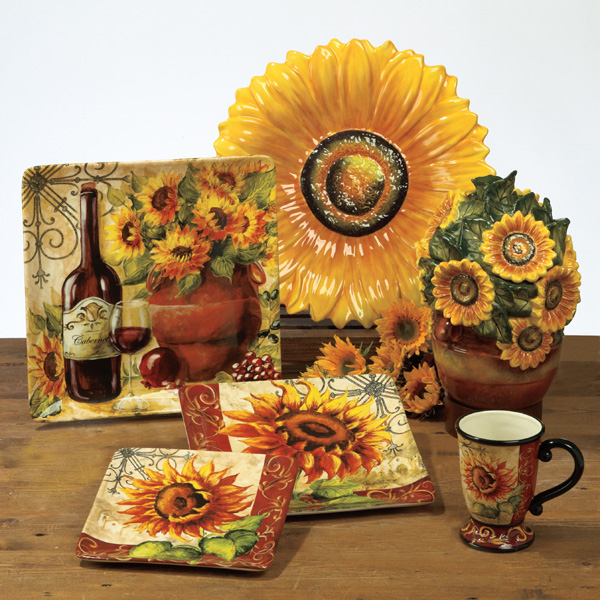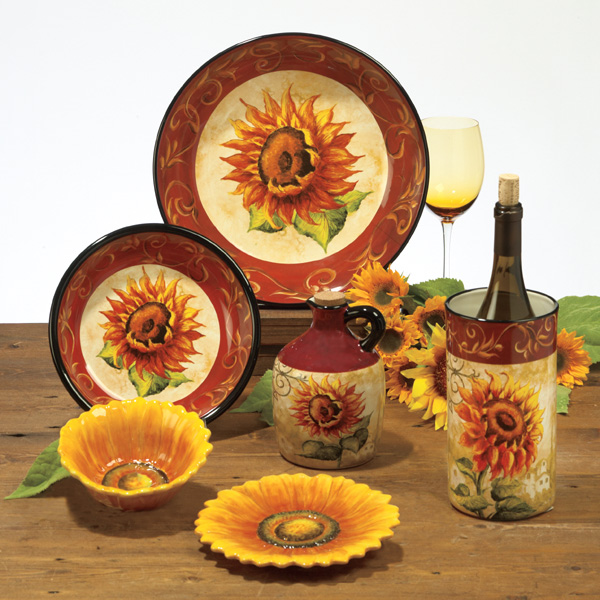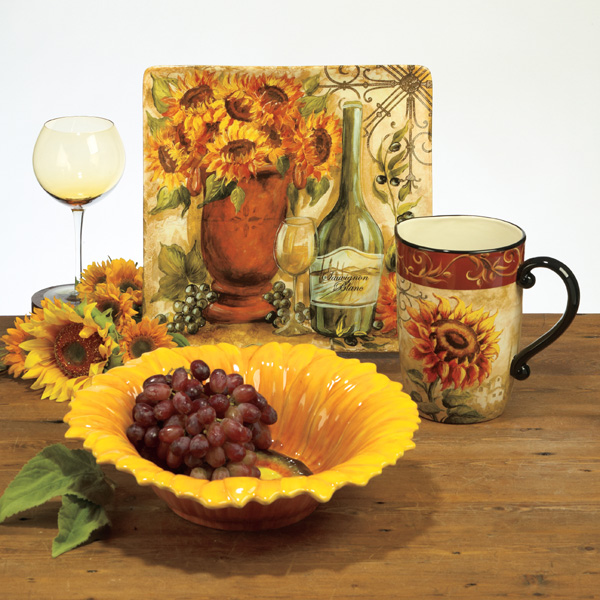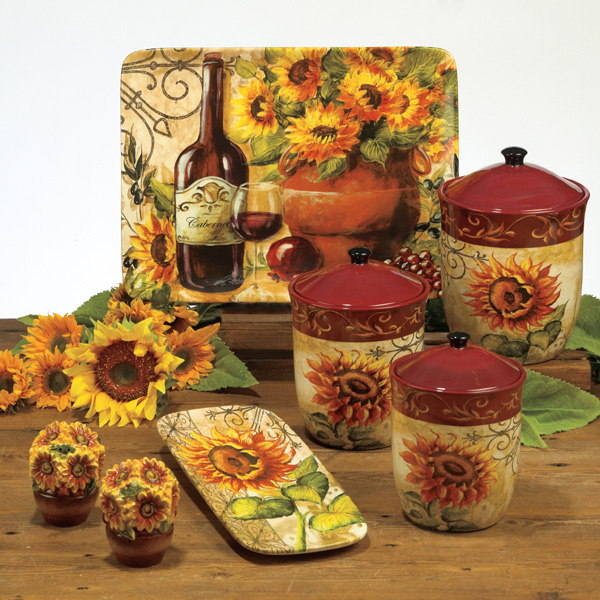 Cl.from Certified International Corporation/Original Designs by Tre Sorelle Studios

Dinner Plate,  #52141

10.5" Set of 4 

Dessert Plate #52142

8.25 in set of 4

Square Platter #52148

12.5" 

3-D Sunflower Platter #52159

15.5 " 

Soup/Pasta Bowl #52144

  9.5"  Set Of 4 

3-D Ice Cream Bowl #52145

6.25 in Set of 4 

Pasta /Serving Bowl #52150 13 " 

3-D Sunflower Candy Plate #52160 8.25" 

Square Platter #52147

14.5" 

3-D Sunflower Serving Bowl #52151 

Canister Set #52140

3pc, 52, 70, 96 oz 

Rectangular Platter #52149

16"x12"

Rectangular Platter #52152

14"x5.5" 

3-D Salt & Pepper Set #52158 4"

Our gorgeous Tuscan Sunflowers and
"Wine Cellar"
ceramic designs are heavy-duty, durable pieces of entain and serveware. Their quality and color vibrancy are top of the line. The embossed brickwork adds a beautiful and textural richness to each piece, transforming functional tableware into amazing pieces of wall-worthy art!  Also available, our latest hand-painted Poppies line now available exclusively at PIER1!  We are now offering our latest design Reserve Vintage,  Wine Cellar, Chili Peppers and Wine and Cheese Party
Order directly from I Love Dinnerware by clicking on the design name.

Visit our Custom Tile page for amazing examples of how to add beauty to your home.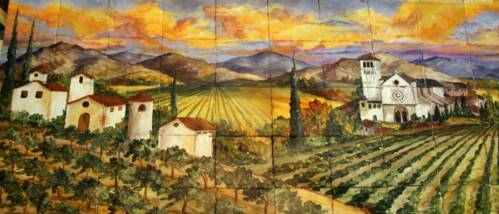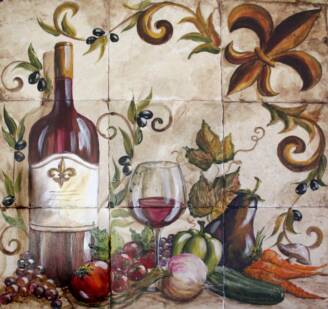 Also available at   HOBBY LOBBY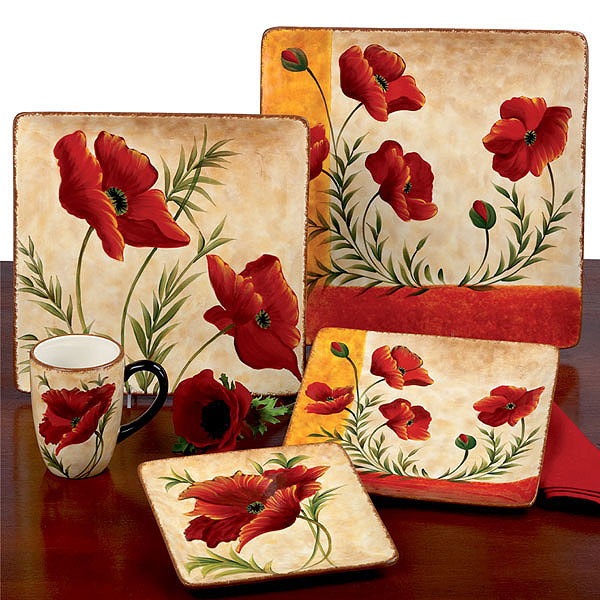 Poppies

Available exclusively at PIER1 IMPORTS